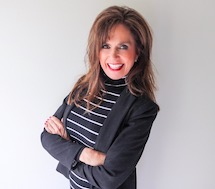 "Home is the nicest word there is." Laura Ingalls Wilder
One thing I always remember when working with my clients is that I'm showing them places that will become their favorite haven, their starting point of their day and for many of them the places where they will raise their families or even retire. I'm Becky Brown with Crawford Real Estate and Associates and consider my profession a privilege every day.
I have been in the real estate business for thirteen years and have worked for various new home construction builders during that time, including D.R. Horton, the largest home builder in our nation. Another home builder is in the Top 30 Builders where I helped sell and build almost 100 homes for individuals who lost theirs in the Joplin, Missouri tornado. I have loved learning the construction side of homes, starting when the shovel hits the ground. Today, I enjoy showing all sorts of homes, including new homes, older homes, and even condominiums. One of my favorite aspects of my career is that I have been blessed to meet people as clients who later become friends.
When I'm not selling real estate throughout Northwest Arkansas, I enjoy attending an exercise class with fellow gym members who call ourselves the "mom squad". Being a mom is my favorite accomplishment and I'm happy to brag that I have two wonderful grown children that are both married. My son graduated from the University of Arkansas with his PhD in Cell and Molecular Biology and works in Oklahoma City at the Oklahoma Medical Research Facility. My daughter lives in Destin, Florida and works for a successful public relations company handling all their social media advertising and also teaches dance to around 200 students.
Northwest Arkansas continues to be one of my favorite areas to live. I would love to show off this unique area to anyone who wishes to call Northwest Arkansas home, as I do.
Cell: 479-966-5569
Email: beckysellsarkansas@gmail.com
Zillow: Profile